Highlights of an apprenticeship at FACC
FACC is pleased about the extraordinary exam performance of the FACC Future Team and welcomes 12 new apprentices.
After four years of apprenticeship at FACC, 10 members of the FACC Future Team passed the final apprenticeship examination with distinction and good results. In addition to these outstanding achievements, we are also pleased to welcome 12 new members to our FACC Future Team.
As one of the leading technology firms of the aerospace sector, FACC concentrates not only on the development of innovative aircraft components, but also on the training of tomorrow's specialists. How successfully executed this concept is, is demonstrated by the outstanding performance of our apprentices: Out of 10 graduates of the FACC Future Team, 7 apprentices passed their final examination with distinction and 3 with good marks.
---
"We are delighted that these hard working apprentices who have achieves such great results, are now supporting the FACC as employees. I would also like to thank their trainers, who, year after year, put all their efforts into providing the best possible education for our apprentices".
Robert Machtlinger, CEO FACC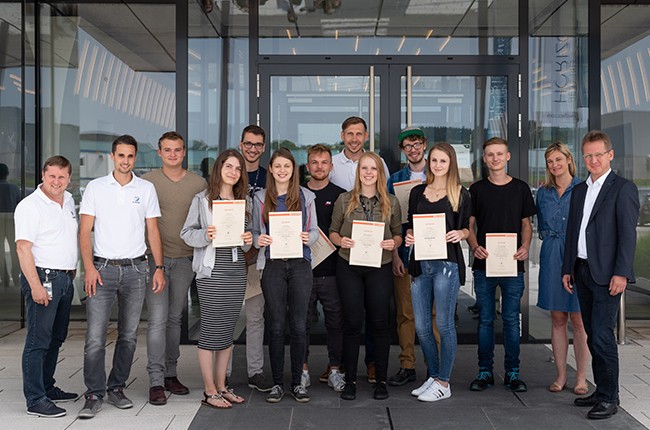 Diversity and Girl Power in the FACC Future Team
At FACC, we train metal working technology, plastics engineering, process technology, design engineer, application development - coding and information technology – hence, our apprenticeships are characterized by a high degree of diversity. This diversity is reflected not only in the number and type of so-called apprentice occupations, but also in the new members of the FACC Future Team: 12 apprentices started their training in mid-August, 7 girls and 5 boys.
---
"The fact, that we have more girls than boys in training for the first time is of course a pleasure, but no matter if female or male, all technology enthusiasts are in the right place!"
Helmut Winkler, Head of Training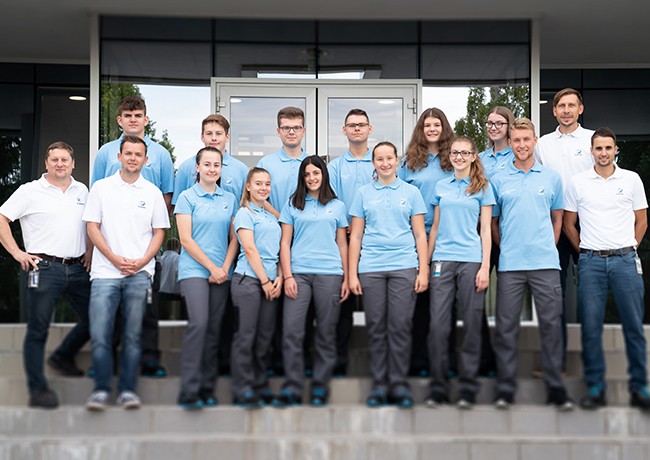 More than just Education
However, an apprenticeship at FACC involves more than just excellent training. In addition to exciting training courses and action-packed trips, the yearly apprentice project strengthens the bond and team spirit of our apprentices. Together, our Future Team members of the third year are implementing a project of their choice – the current year has decided to build a self-constructed drone. The drone will be raffled off at the FACC Christmas party in December and the profit donated to charity.
FACC shapes the mobility of the future – to make our apprentices also mobile outside the company, we support them with the youth network ticket. This enables apprentices and pupils throughout Upper Austria to use all kinds of public transport.
We invite you to take a Sniff!
Starting in autumn, FACC is looking for committed young people interested in technology who want to start their career in one of the leading aerospace companies. In order to find out which of our apprenticeships could be the dream profession, trials between September and February offer an insight into the world of FACC. More information about apprenticeships at FACC.