The world keeps evolving, and so are we
The mobility of the future will be founded on new technologies and the materials of tomorrow. We are working towards this goal in close cooperation with our customers and experts around the globe. New solutions require new approaches, and a reliable partner is vital in such endeavors.
For us, our achievements are simply the springboard for new ideas. We think beyond existing horizons, from R&D and the use of new materials to more cost-efficient manufacturing technologies. Always open to groundbreaking approaches and exploring new avenues in the field of aviation, we at FACC are always one step ahead. The innovations we create today become the standards of tomorrow.
R&T as a core competency
FACC's research and development team has more than 500 employees. Our company has a research rate of approximately 10% and holds more than 300 patents. Additionally, our company maintains a strong research network including universities and specialized institutions as well as customers. FACC is a global market leader providing powerful solutions, especially when it comes to specific, application-oriented projects.
Approaches and solutions
Offering our customers solutions that are lighter, more efficient, more profitable, more eco-friendly and more comfortable is our aspiration. Accordingly, FACC's efforts in this respect are very broad-based, ranging from the development of new materials and manufacturing processes, the development of prototypes and simulations to production optimization.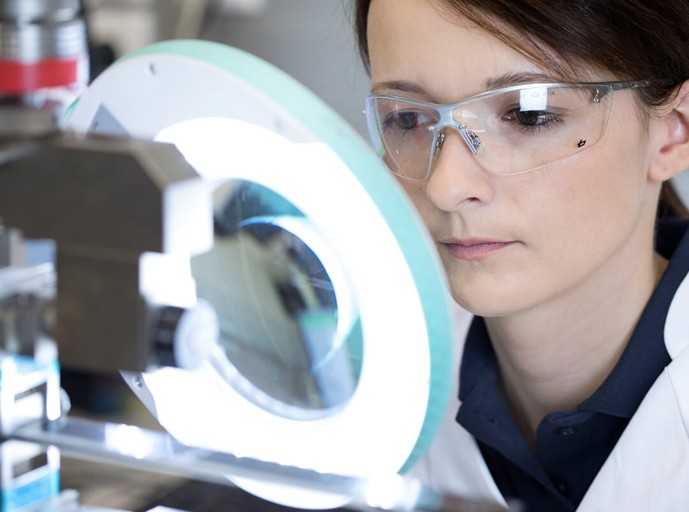 Shaping the future
What seemed impossible yesterday has become a reality today. The world's airways are currently experiencing a revolution in mobility. For FACC, these radical trends mean being open, putting out feelers and thinking ahead to maintain our edge. Our company is thinking in terms of the short-term, mid-term and long-term future to achieve those goals.
Near future – day-to-day operations
The continued optimization of conventional aircraft will retain its priority. FACC is currently focusing on making aircraft lighter, quieter, more efficient, more eco-friendly and comfortable as well as on ensuring that their production becomes more economical, with new materials, technologies and product solutions being developed and prepared for serial production. Our main emphasis is on bionic structures derived from nature, life cycle monitoring using self-monitoring primary structures as well as integrated designs to reduce the complex diversity of currently used components.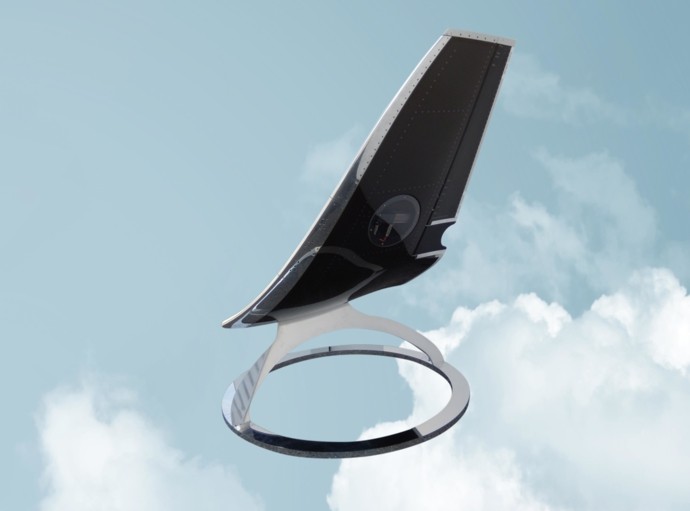 Mid-term future - e-mobility individualization
The medium-term future will be characterized by individualized aviation and e mobility. Novel concepts such as pilotless air taxis or autonomous aerial vehicles will allow using an aircraft instead of a car for traveling from city to city. FACC is discussing potential cooperation ventures regarding this forward-looking technology even now, with both global industry leaders and young startups.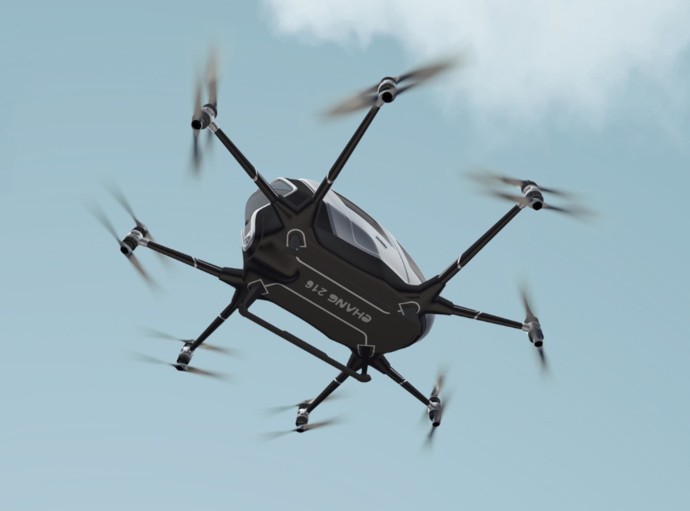 Long-term future - new realms of mobility
Morphing surfaces and an intensified investigation into bionics may offer promising new solutions. Scientists are working on fuselage structures modeled on lightweight bird bones or on 'shark skin' aircraft even as we speak. Supersonic aircraft reaching top speeds of more than 8,000 km/h, for example, are being envisaged right now. Furthermore, inner and outer space may merge, making voyages to the Moon or to Mars a reality. Whatever the future of aviation may bring in the decades to come, FACC will actively contribute to shaping the future, which is ultimately our primary goal as a company.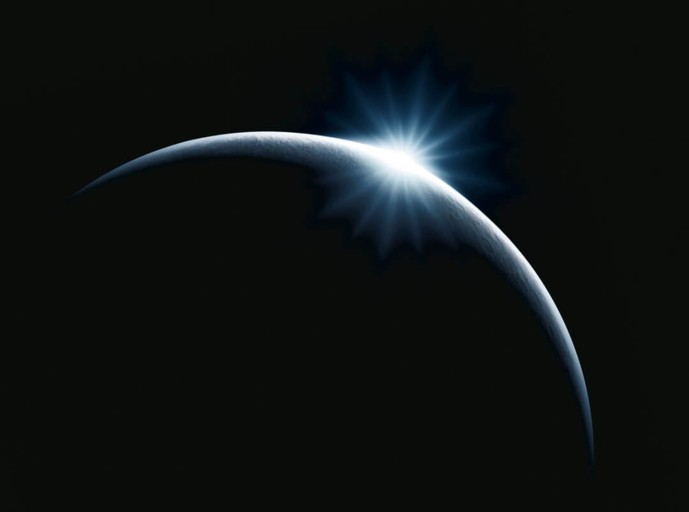 Excellent research and development
FACC holds 370 patents and divisional applications in numerous countries. Due to the resulting high number of evaluation points, FACC was awarded the special prize in the category "Aircraft, Aviation, Space Travel".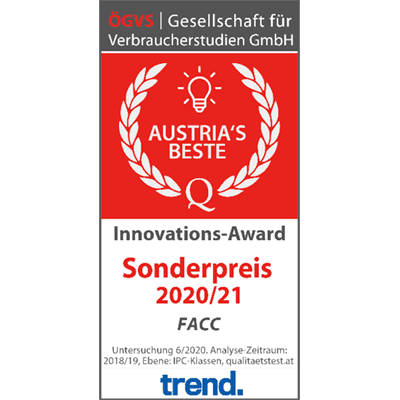 Collaborative robotics, factories of the future

Promotion Agency: EU - FP7, Homepage: www.valeri-project.eu

VALERI
Inspection Sensor and Evaluation Criteria for Assessing the Inner Surface Quality of Holes in CFRP Parts

Promotion Agency: EU, Project Partner: Profactor

HScan
Structural Strength Control of Lightweight Constructions (upcoming)

Promotion Agency: Christian Doppler Gesellschaft

CD-Laboratory SSC
High efficient composite processing

Promotion Agency: Christian Doppler Society

CD-Laboratory HECP
Braiding technology: generating design allowables; composite repair strategies

Promotion Agency: COMET-Programme

PCCL-K1
Movable, electrically operated overhead stowage compartment

Promotion Agency: FFG - Take Off

MovBin
Development of an annulus filler in RTM-technology (outbound)

Promotion Agency: EU - FP7 - Clean Sky

ORCA
Development of cost-efficient sandwich components using polymer lattice structures

Promotion Agency: FFG - Take-Off

IKARUS
Additive production of titanium fittings in the engine sector

Promotion Agency: FFG - Take-Off

3DAeroTip
In-situ consolidation of thermoplastic tapes using AFP

Promotion Agency: EU-Projekt

INSCAPE
Development of bio-based matrix systems based on sugar cane waste

Promotion Agency: Internal

BIO-PREG
FFG K1-Center uniquely combining process digitalization and circular process streams for future composite production

LIT-FACTORY / CHASE
Development of simulation models for the virtual simulation of the acoustic behaviour of lightweight structures.

Promotion Agency: FFG

Virtual ADAM
Endowed Chair Industry 4.0 at the TU Vienna

HCCPPAS / I4.0
Development of a barrier-free aircraft toilet

Promotion Agency: FFG

LAV4ALL
Development of bionic control surfaces using automated production processes

Promotion Agency: Internal

Bionic Spoiler 2.0
Development of thermoplastic knitted fabrics for cabin interiors applications

Promotion Agency: FFG

Rekad

Stealth Mode Project
Research Project focusing on new material and processes for high rate composite production


AIRBUS
Wing of Tomorrow
Digitalization platform for predictive analysis of aerospace composites through multimodal multiscale inspection

Funding agency: FFG

BeyondInspection
Combinatorial photonic methods for quality assurance in integral singleshot CFRP composite components

Funding agency: FFG

kombiPHOTON
Zero defect manufacturing of thermophysical processes (in composite manufacturing)

Funding agency: FFG

ZDM
LAser Ultrasonic Drone ENabled Testing

Funding agency: FFG

Laudent