Committed to the Sky
Evolution has been in our DNA since our founding. Our lightweight solutions make an important contribution to making flying more efficient, comfortable and environmentally friendly. The aerospace market will continue to evolve and new market segments will emerge. With Strategy 2030, we are taking the next evolutionary step.
MEGATRENDS
Population growth: The world's population will grow by 25% by 2050. 80% of the world's population has never flown.
Urbanisation: In 2050, 68% of the population will live in megacities with over 10 million inhabitants. New mobility concepts are required.
Climate change: The demands for green technologies and comprehensive environmental responsibility will become even more important for the aviation industry.
Globalisation and digitalisation: The expansion of satellite communication and the associated commercialisation of space travel offer high market potential.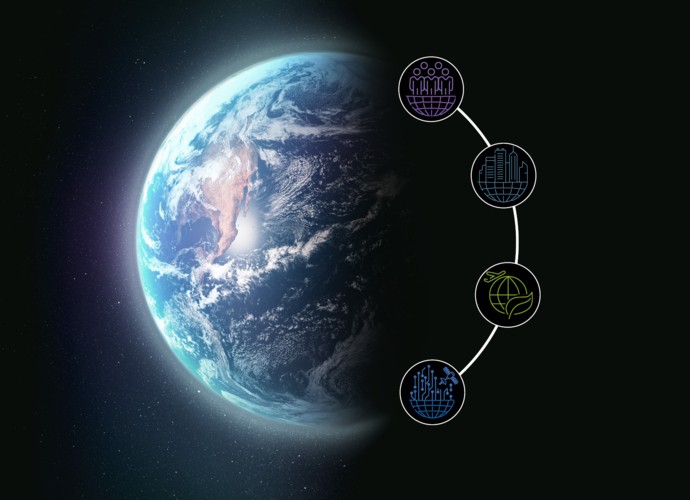 FACC will contribute to these areas with strong product solutions and innovations and meet people's basic need for mobility in a sustainable and affordable manner. Innovative lightweight solutions for the aerospace industry are and will remain our core business. We are continuing to expand our expertise in lightweight technology, will extend our strong market position through our involvement in new segments and achieve additional growth. We are aviation, we can do aviation and we believe in aviation.
Robert Machtlinger, CEO
COMMITTED TO THE SKY - AT ALL LEVEL
The aviation industry is and will remain our core market, expanding upwards and downwards in this decade. Drone technologies will open up the airspace directly above the ground for broad mobility applications. At the same time, we are witnessing the merging of aviation and space through the privatisation of aerospace. In all cases, our lightweight construction know-how is in high demand and we will expand our core business to include the "drone technology" and "space" markets.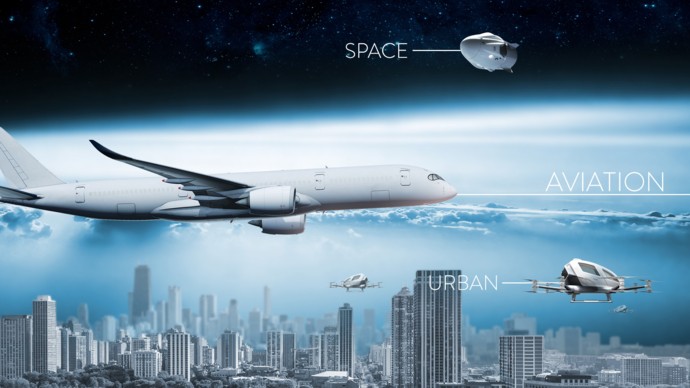 FLIGHT PATH
Based on the current and future market conditions, we are continuously developing. By 2030, we will have set the following priorities in 3 development steps:
STEP 1: Performance in focus: As a best-in-class performer, we are a reliable and financially strong partner for our clients. We will continue to recommend ourselves as a partner in the industry and further increase our market share with new orders.
STEP 2: Generate growth: We substitute existing components with new technologies and thus generate new growth. In addition, we will increase our market presence by entering new markets.
STEP 3: Enter new markets: From the middle of the decade, we will increasingly grow in the new urban air mobility and space markets based on our lightweight construction expertise.
80% of the world's population have never flown.
The aviation market will continue to grow. The potential for expansion in FACC's core segment is considerable.
The climate protection targets are ambitious and important.
FACC technologies offer the right solutions.
Urban air mobility and space travel are developing rapidly, new sales markets are emerging.
We will also use our lightweight solutions in these markets and thus ensure additional corporate growth.