As an original manufacturer FACC offers tailor made part solutions for your commercial aircraft or business jet. FACC and its distributor network ensure your mobility and the company is a reliable partner close to wherever you are.
Cost Saving Lip Seals:
FACC Aftermarket Services puts an end to the high replacement rate of seals for flap track fairings for Embraer 190 & 195!
The OEM Lip Seals are made of silicone material, which means they have to be replaced very frequently due to erosion.
FACC has developed Lip Seals made of polyurethane which are much more resistant to erosion.
The design is also responsible for this optimization, as more rubber-support is used outside in the airflow.
The layup concept ensures a proper erosion resistance on the affected seal area.
Cost Saving Lip Seals | PDF 69.38 KB
Service Information Letter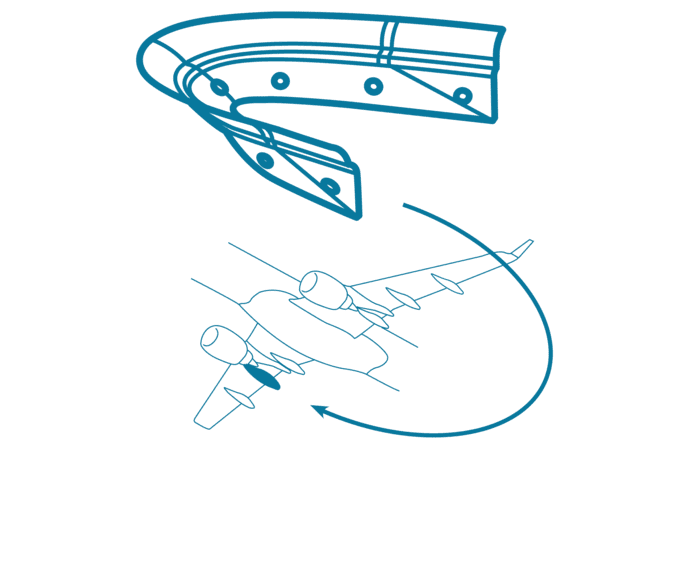 PURE CABIN - Permanent antimicrobial coating
With PURE CABIN, FACC presents an antimicrobial surface coating for line-fit and aftermarket/retrofit application in the field of aircraft cabins, which gives passengers a good feeling and safety in times of the COVID-19 pandemic - and also afterwards.
Permanent safety
Harmless to health
99.99% protection
Learn more at: Pure Cabin (facc.com)