Santa's gift to himself: NorthOne powered by FACC
To deliver presents to children all over the world in one night, Father Christmas needs more than just a sleigh and a team of reindeer. After Santa Claus already conquered airspace over a thousand years ago, it is now time to take the next step. The evolution of mobility has reached the North Pole and is also affecting the way Father Christmas gets around the world. For this reason, Santa decided to use the entire portfolio of FACC to improve his sleigh.Our offer to Santa: The latest technology and maximum comfort - so that the next thousand years of Christmas are also secured.
Design & Build
We solve problems - turnkey. From structures to interiors, FACC provides the products, technical know-how and support to accompany the world's most famous sleigh on its mission. Working closely with Santa, FACC provides efficiency and world-class service to ensure the sleigh is up to the rigours of Christmas Eve - earning a place on the "Nice List".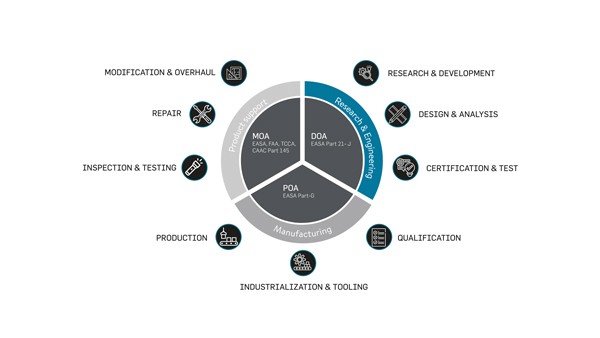 Improved experience during the flight
It's a long and hectic night for Santa and his sleigh should provide a smooth, quiet and comfortable ride. Reducing noise through special perforation technology and the use of septum cores improves the in-flight experience and keeps Santa in a good mood.
Comfort gain on the long haul
In addition to seats, cabin climate, vibrations, noise and external turbulence influences during Santa's flight, the use of light in the cabin plays an important role. Cabin lighting modified according to chronobiological findings, which goes beyond normal mood lighting, increases comfort and serves as a preventive measure against jet lag on Christmas morning.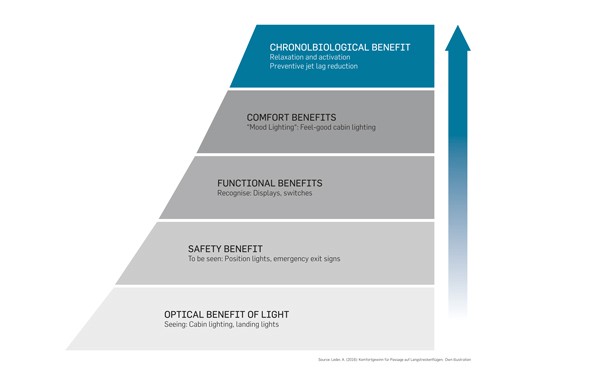 Thermoplastics for weight-saving, environmentally friendly sleigh solutions
A sleigh fully loaded with presents is quite difficult for the reindeer to pull. FACC's lightweight solutions help to compensate for the additional weight of the sleigh without compromising performance. Replacing metal parts of the sled with components made of thermoplastic composites helps to significantly reduce the overall weight. The manufacturing time and associated energy expended could be drastically minimised and the carriage made recyclable.
Bright red
The colour of Santa's sleigh is red, of course, but a new year also means a new shade for his sleigh: SCI-FI Red. With this cutting-edge shade, Santa's sleigh is the trendiest at the North Pole.
In addition, a special clear coat, which is also used for business jets, gives the sleigh a shiny appearance and offers excellent scratch resistance to protect it from environmental influences such as snow or road salt. No matter how many air miles Santa covers, his sleigh will keep its fresh appearance longer.
Sustainable, recyclable interior
Rumour has it that not even Father Christmas is exempt from meeting the emissions targets for his fleet by 2025. To achieve this goal, bio-based materials such as bio-resins and natural bevels are used in the interior, which have a lower environmental impact compared to conventional, fully petroleum-based materials.
Accessibility
As some minor physical aches and pains have accumulated over the 1752 years, a swivelling seat makes it easier to get in and out. Additional brackets in a signal red allow Santa to rise from his seat independently.
3D printing parts on the fly
What happens when sled parts need to be replaced? When Santa is so far away at the North Pole, it can be difficult to get spare parts quickly. Luckily, there is a 3D printer in Santa's workshop and the mechanic elves can easily print spare parts.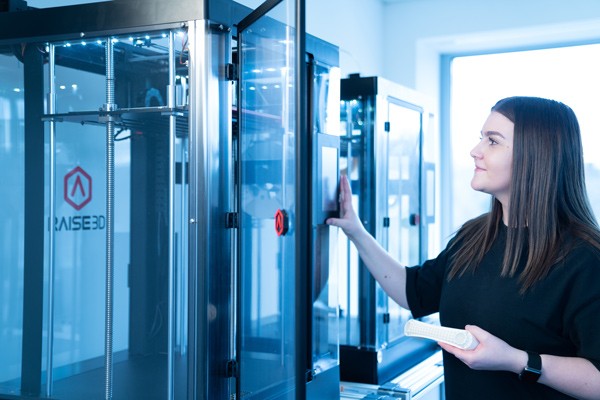 Happy Holidays from FACC!