Long Night of Apprenticeship at FACC
On May 3rd, we will open our doors - together with around 31 other companies in the region - to interested young people. For one evening, everything revolves around the topic of apprenticeship at FACC.
Are you interested in technology, motivated and ready to take the first step towards an exciting and successful career? If so, you have to save the date of May 3rd! During the first "Long Night of Apprenticeship and Other Cool Jobs" you will have the opportunity to find out about our wide range of apprenticeship opportunities. Take the opportunity and get a taste of FACC – one of Austria's most attractive employers.
At FACC, numerous career opportunities are open to young, committed people; this message is the focus of the "Long Night of Apprenticeship and Other Cool Jobs". From 16 to 22 o'clock we open the doors to our plant 4 and offer you the chance to look into the FACC world. Inform yourself in conversations with FACC apprentice trainers about our wide range of training opportunities and exchange ideas with our current apprentices about the advantages, challenges and opportunities of a career at FACC.
Additional highlight of the evening: Look into our air taxi - the Ehang 2016 - and take a seat in a business jet via VR glasses.
We are looking forward to your coming!
Time: 16 to 22 o'clock
Place: Plant 4 (Kammer 37, 4981 Reichersberg)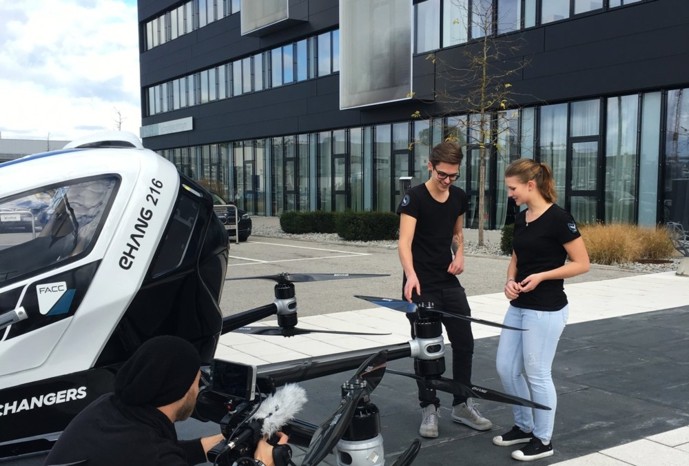 We are looking forward that many will seize this opportunity and take the first successful step into their career.
Andreas Foltyn, Head of Recruiting & Personnel Marketing