FACC performs first complex repair on an A350 winglet
The Aftermarket Services team won the first major repair order for an A350 XWB winglet. FACC thus takes another important step in the expansion of the aftermarket customer segment.
The first A350 XWB repair order is another milestone for our Aftermarket Services business unit and the result of excellent teamwork. As a one-stop composite shop with turnkey competence, we have the best prerequisites to successfully expand our position in this emerging market.
Christian Mundigler, VP Aftermarket Services
SATAIR, an aftermarket service provider and subsidiary of Airbus, has commissioned FACC with the extensive repair of an A350 XWB winglet. As an original equipment manufacturer, FACC is capable of performing the complex maintenance work. After the repair, the winglet will be released by FACC with a certificate of airworthiness for flight operations. The aircraft operators can then install the wingtip on the aircraft and put it back into Operation.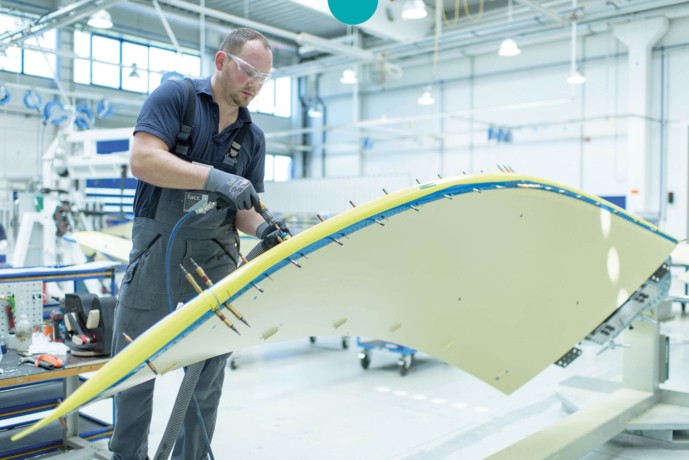 Maintenance and repair services for composite components
Our specialized repair facilities in Austria, Wichita and Montreal offer customized repair solutions, modifications and overhauls of aircraft components.
The more composite components are used in aircraft, the greater the demand for maintenance and repair services for composite components. The Airbus A350 XWB already consists of more than 50% carbon fibre composites in the fuselage and wing structure. We see great potential for our MRO segment - Maintenance, Repair and Overhaul.
Christian Mundigler