FACC lives sustainability.
We at FACC believe in values and appreciation. In respect and responsibility, in reliability and credibility, in honesty and trust. We have been doing so for more than 30 years. This leads to sustainability in doing and thinking. It is the cornerstone of our business activities and the prerequisite for our success - then as now.
We make flying greener.
With our technologies we save weight and therefore fuel. At the same time, flight characteristics are optimized, thus gain more range. Lighter, more efficient, quieter, more comfort or lower maintenance costs are just the beginning. Every day we make our contribution to make the world a little bit better.
In cooperation with Aviation Partners Boeing, FACC has so far supplied a total of more than 6500 Blended and Split Scimitar Winglet systems for aircraft retrofits. This has reduced the fuel consumption of Boeing 737 fleets worldwide by more than 10.5 billion gallons, or approximately 40 billion liters, over the past 15 years, thus preventing 115 million tons of CO2 emissions.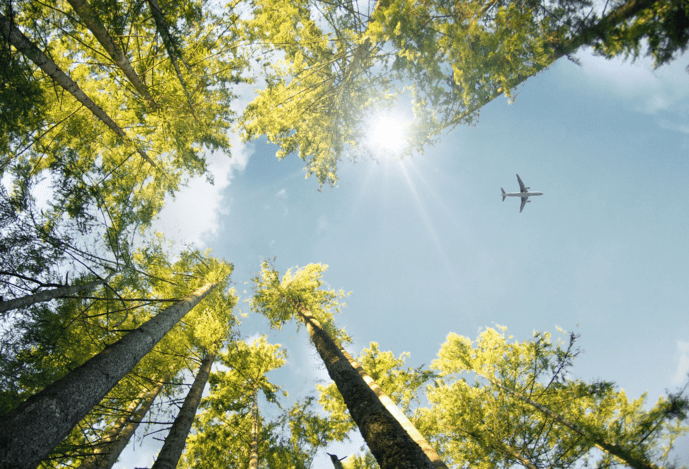 Natural energy - "geothermal energy".
Today, all five plants in Austria are powered by geothermal district heating and are thus virtually CO₂-neutral and independent of fossil fuels. For example, the expansion of high-performance photovoltaic systems at our plants in Reichersberg and Ort im Innkreis plant.
The Group is also harnessing the potential of the sun. The expansion of high-performance photovoltaic systems, for instance, is being driven forward at plant locations in Reichersberg and Ort im Innkreis. 100 percent of the electricity generated by solar power is directly used at the respective locations. Our goal is clearly to become energy self-sufficient: because energy self-sufficiency creates independence, flexibility and security.
FACC Ecoliners on the road.
Another focus is on logistics. FACC Ecoliners offer 50 percent more loading volume and thus guarantee more environmentally friendly and economical transport services. 145 tons less CO2 emissions and 20 percent less fuel consumption.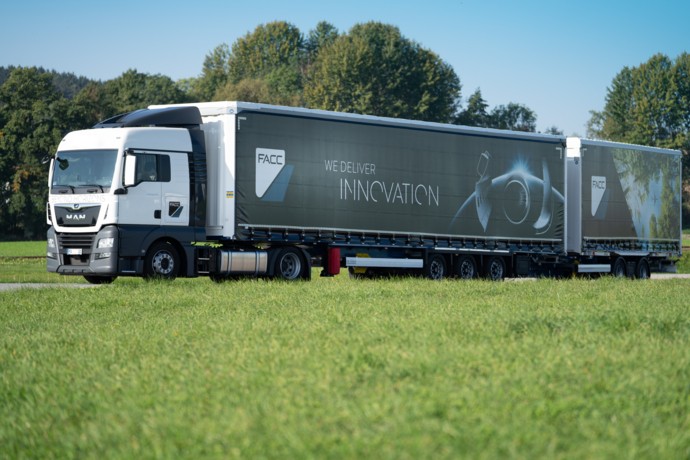 Recycling circuit.
A further key area is waste avoidance by either completely dispensing with certain substances or by means of extensive material recycling or professional disposal. A third essential pillar is the transformation of waste into reusable materials. FACC has succeeded in increasing this share to more than 50 percent, which means that these materials do not have to be disposed of at high cost, but can be reused sensibly.
"We have set ourselves the goal of converting a further five percent of waste into recyclable materials through various measures," says Andreas Ockel, COO of FACC.