FACC honors top suppliers
FACC is a technology leader in the aerospace industry, with its innovative products represented onboard the most sophisticated aircraft of the world's leading aircraft manufacturers. This requires a strong supply chain. The company's most outstanding suppliers have now been honored with the FACC Supplier Excellence Award in gold, silver and bronze as well as the FACC Special Performance Award.
Once a year, FACC puts the spotlight on its top-performing suppliers who support FACC with their know-how and high quality and delivery standards in meeting customer requirements, thereby contributing to optimum product and service solutions for the international aircraft industry.

The CEO of FACC AG, Robert Machtlinger, presented this year's winners. "Together with our outstanding partners, we offer our customers lightweight construction products of the highest quality and precision," explained Machtlinger, continuing: "What makes a partnership excellent is the fact that you can rely on each other. In such challenging times as the current Corona crisis, a well-functioning supply chain is more important than ever. With our Supplier Awards, we wish to say thank you for this excellent cooperation."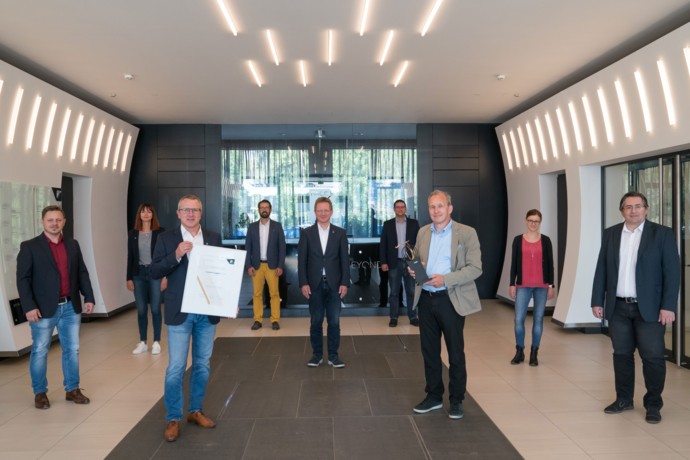 FACC Supplier Awards presented in bronze, silver and gold
The FACC Supplier Excellence Award in gold was presented to the German system supplier S-Fasteners as the best supplier of 2019. The company manufactures fastening and connecting parts of the highest quality for FACC, and impresses with its outstanding delivery and quality performance.

The silver award went to Cyclone MFG. The Canadian company produces complex milled parts that are integrated into numerous FACC premium components. The supplier stands out in particular for its utmost precision and exemplary performance.

SFK-Tischler, a strong regional partner, was rewarded with the Supplier Excellence Award in bronze. FACC relies on SKF-Tischler's high degree of flexibility and premium quality in the processing of composite components and the production of tools and equipment for its manufacturing processes.
Special award goes to the USA
This year's Special Performance Award goes to PLASCORE, a leading US company in the production of honeycomb cores. Plascore was able to compensate for the loss of another FACC supplier in the best possible way by providing immediate support and making production capacities available at short notice.