FACC honors its suppliers and partners
Strong premium partners were presented with the "Supplier Excellence Awards" in bronze, silver and gold as well as the "Special Performance Award".
As a leading aerospace group which relies on strong global cooperation, FACC honored its premium suppliers with the "Supplier Excellence Awards" and the "Special Performance Award" for the 13th time.
Product quality, flexibility, customer service and measures to lower costs and optimize processes - these are the requirements for manufacturing top products for the aerospace industry, and also include successful partnerships and cooperation with suppliers. This is the reason why FACC, one of the leading technology companies, strives to reward outstanding achievements of its suppliers. Because reliable deliveries, high quality and sustainable products provide the leading Austrian company with a decisive competitive edge.
All awarded companies were able to meet these criteria very successfully.
Gold Supplier Excellence Award
SACS was honored as the best supplier. The German systems specialist manufactures fastening and connecting parts and provides the latest technologies, solid expertise, in-house tool and machine construction and a flawless supply chain.
Silver Supplier Excellence Award
Second place was awarded to Milltech GmbH from Upper Austria. The company produces complex turning and milling parts with the utmost precision and according to high quality standards.
Bronze Supplier Excellence Award
DELO, the hidden champion from Germany, was also presented with an award. The company is a leading manufacturer of industrial adhesives and has been offering tailor-made special adhesives and equipment systems for applications in the high-tech industry for more than 50 years.
Special Performance Award
This award goes to the Upper Austrian company Felbermayr for the design and implementation of complete transport solutions. Staring out as a local fleet company, Felbermayr has successfully established itself as an international industrial service provider.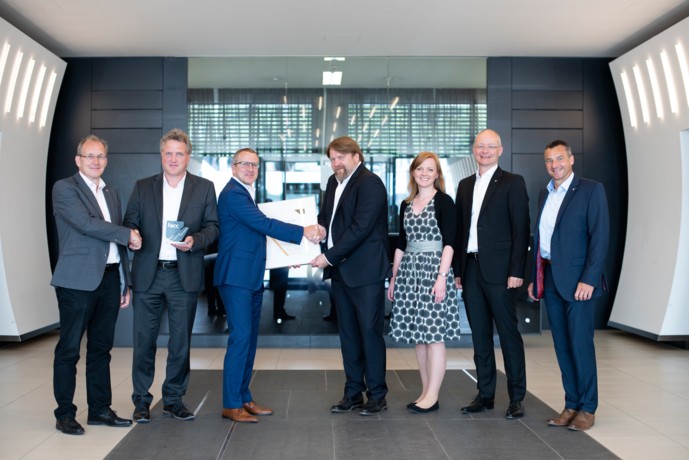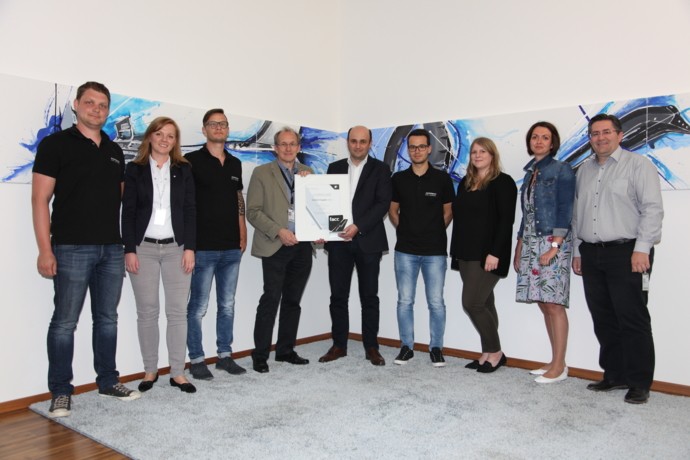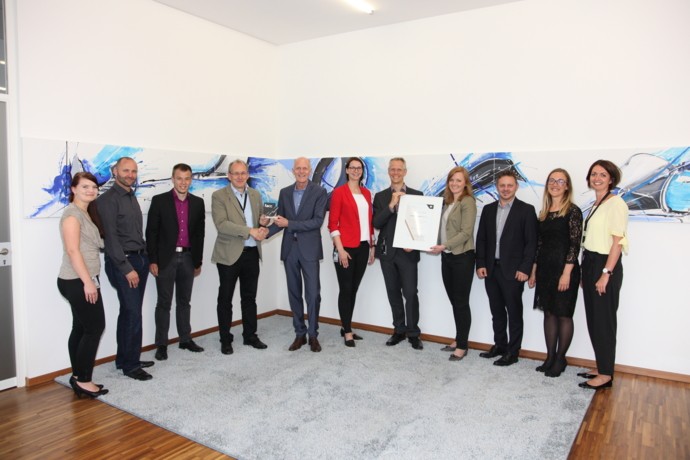 Bei der Verleihung des "Supplier Ecxellence Award" in Bronze an DELO: vlnr. Christina Hirblinger, FACC Operational Buyer; Stefan Rathwallner, FACC Strategic Buyer; Kilian Raucheisen, DELO Chemietechniker; Rudolf Leitner, FACC Executive Vice President Procurement; Robert Saller, DELO Managing Director; Vivien Lingel, FACC Director M&PE; Andreas Hawel, DELO Regional Sales Manager; Maria Anna Kraus, FACC Director Strategic Procurement; Michael Mayr, FACC Manager Strategic Procurement; Nicole Guggenmos, DELO Technical Product Coordinator; Sabine Lenzbauer, FACC Director Operational Procurement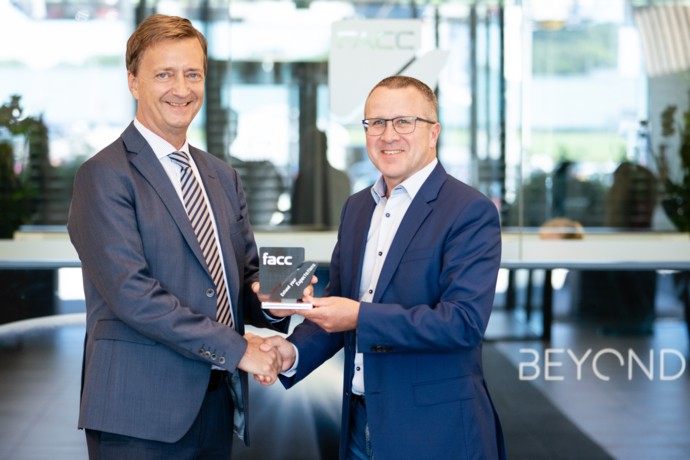 We would like to congratulate our partners and suppliers and look forward to continuing our successful cooperation in the future!
Partnerships with hundreds of suppliers worldwide
FACC cooperates with around 600 suppliers from all product and manufacturing sectors worldwide. The company purchases metal and plastic parts as well as various raw materials for the production of its innovative lightweight components and systems. The primary market is Europe, where about 60 percent of all products are purchased. However, FACC also imports goods and materials from the USA, the Middle East, Canada and India.