European premiere of the EHang 216
First airworthy air taxi was presented at Press Preview Event and 4GameChangers Festival.
The Urban Air Mobility Project - under this title we have created an alliance together with EHang and ProSiebenSat. 1 PULS 4 to fundamentally change the mobility of the future. The centre of this alliance is the EHang 216 - the first air taxi that is already airworthy today. At the exclusive press preview event on April 4, media representatives were able to test the EHang 216 in advance, and at the 4GameChangers Festival 2019 (April 9-11) we presented our flying taxi to the public.
Press preview event on April 4 in Vienna
See, touch and fly the EHang - we offered this opportunity to numerous media representatives at the press conference of our Urban Air Mobility Project. Together with EHang and ProSiebenSat. 1 PULS 4, we invited interested media to the Generali Arena Vienna on April 4. In addition to the exclusive opportunity to be one of the first passengers on the EHang 216, the participants had the chance to talk to Nobert Hofer (Minister of Transport, Innovation and Technology), Robert Machtlinger (CEO FACC), Derrick Xiong (Cofounder & CMO EHang) and FACC technicians.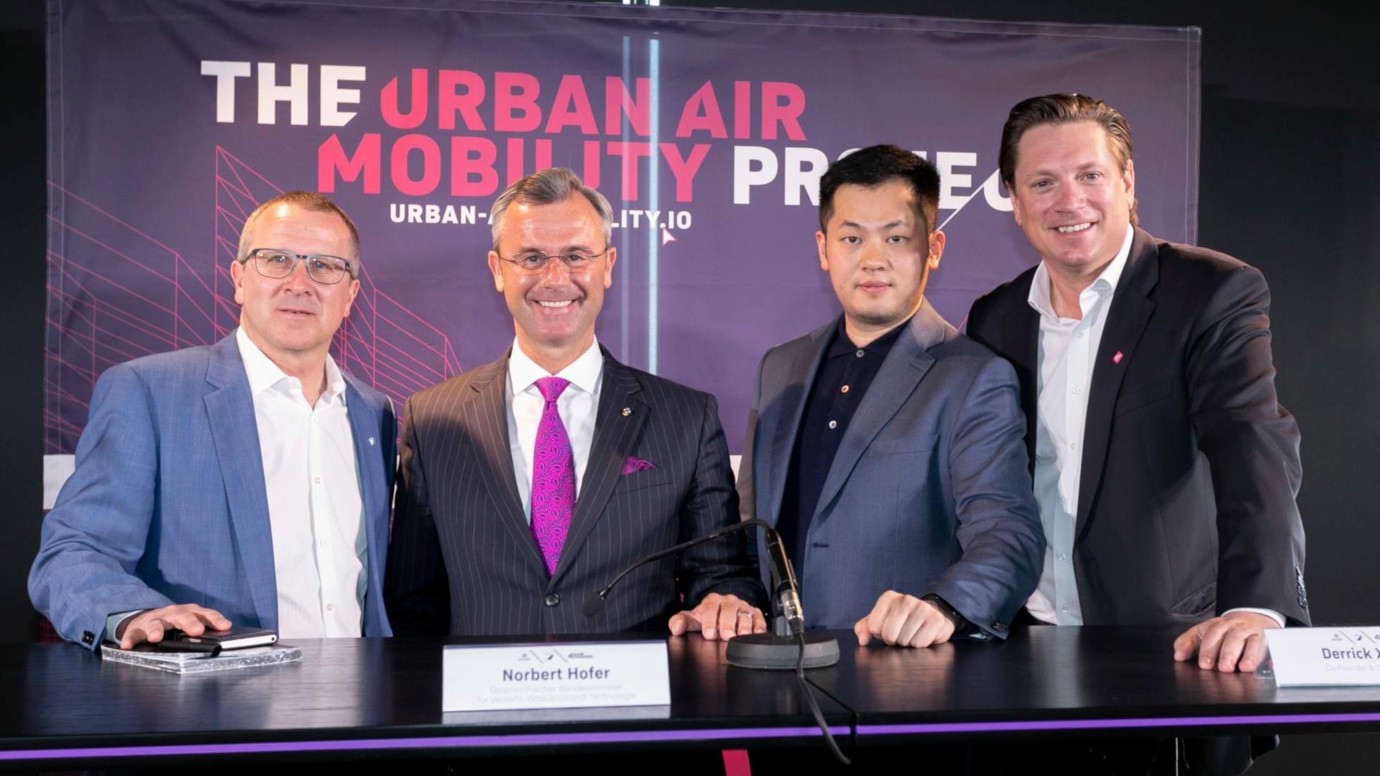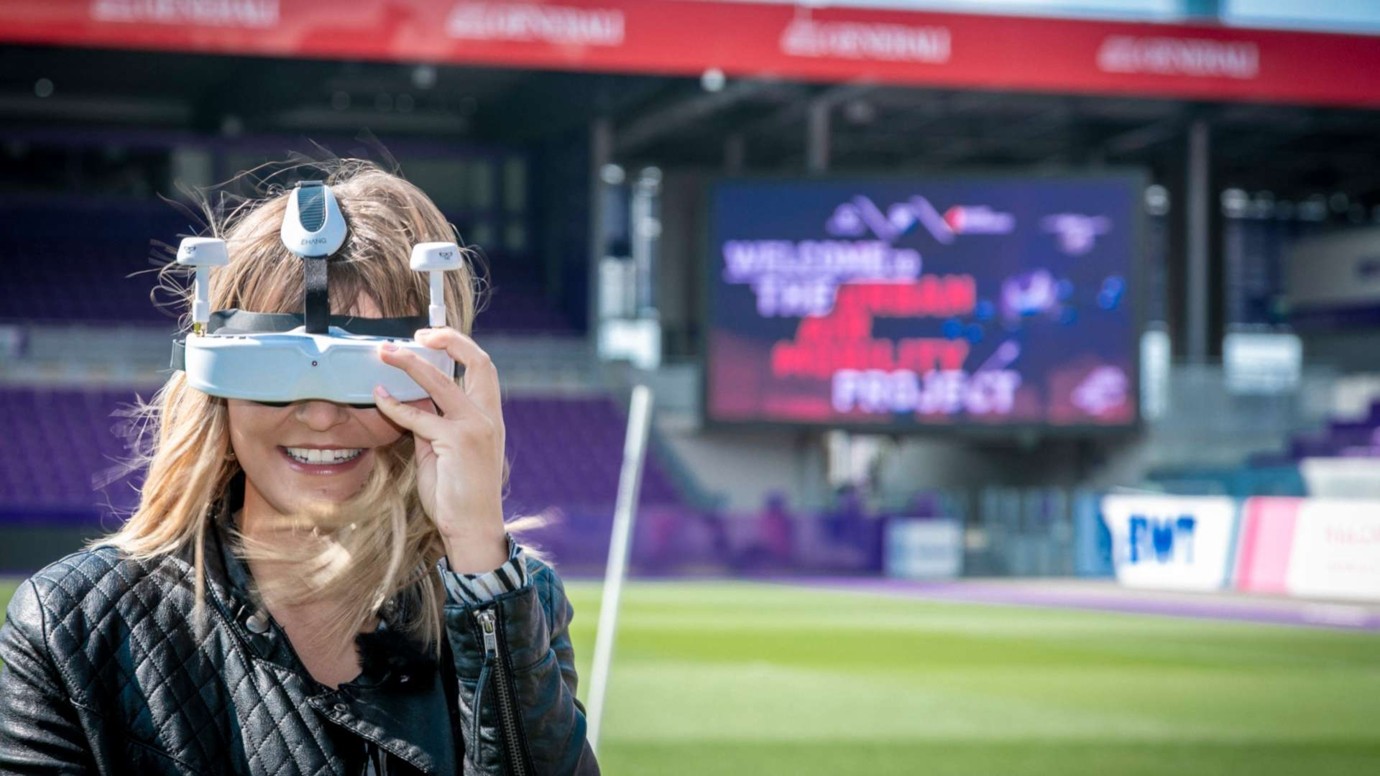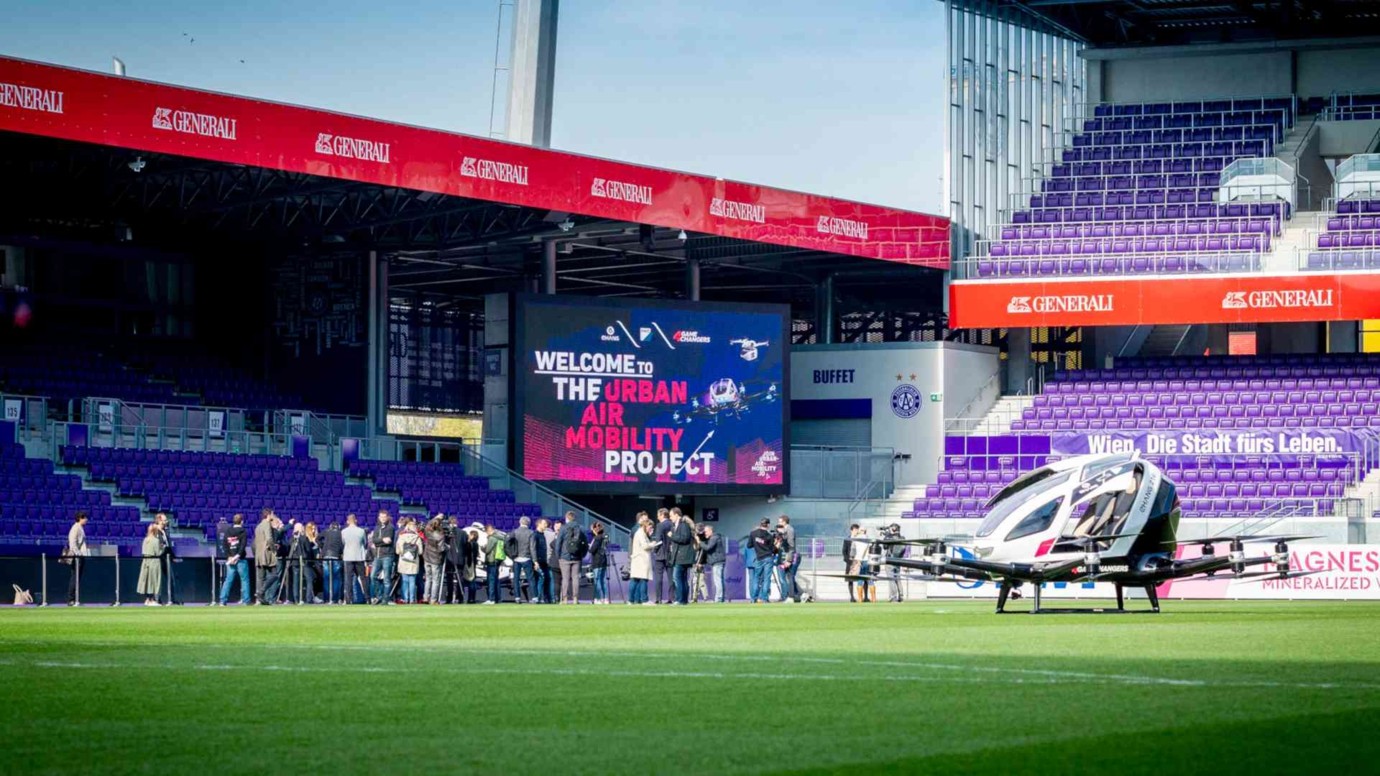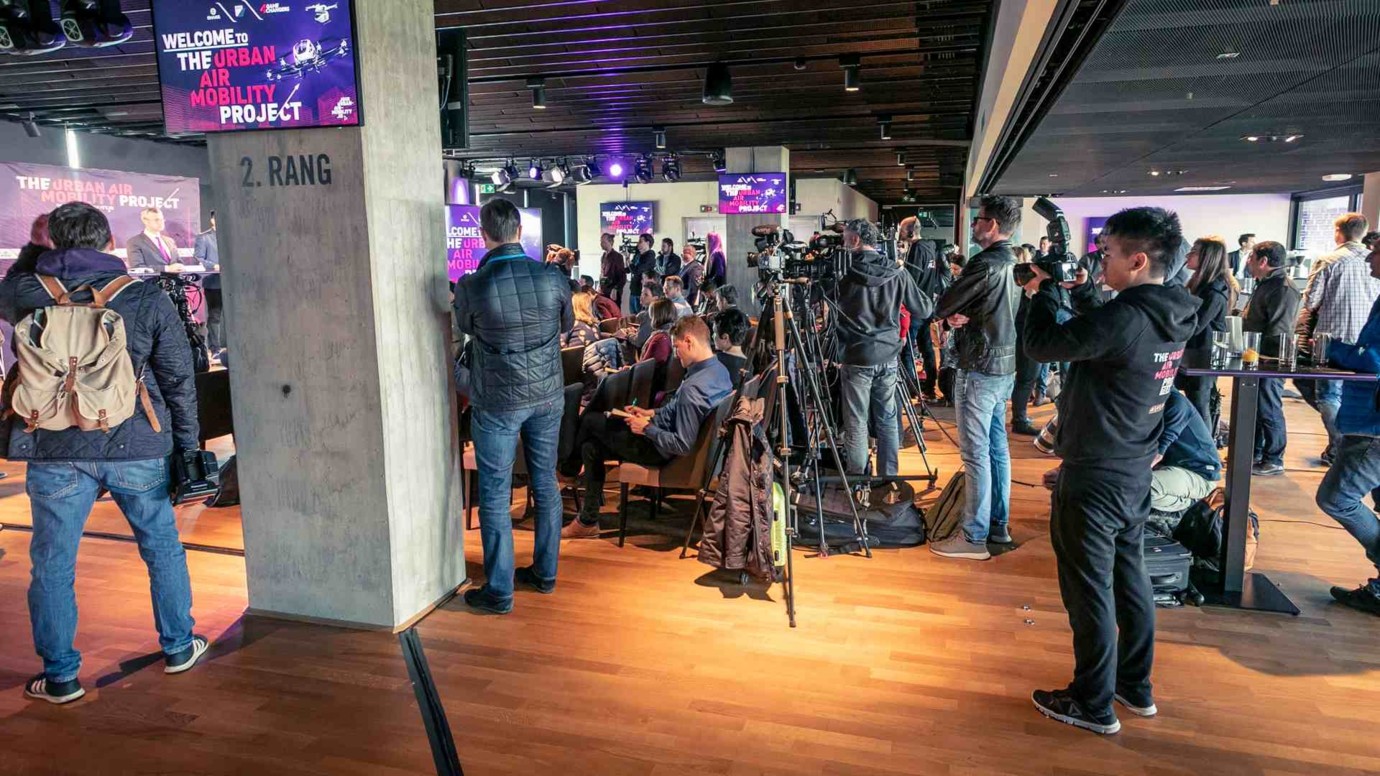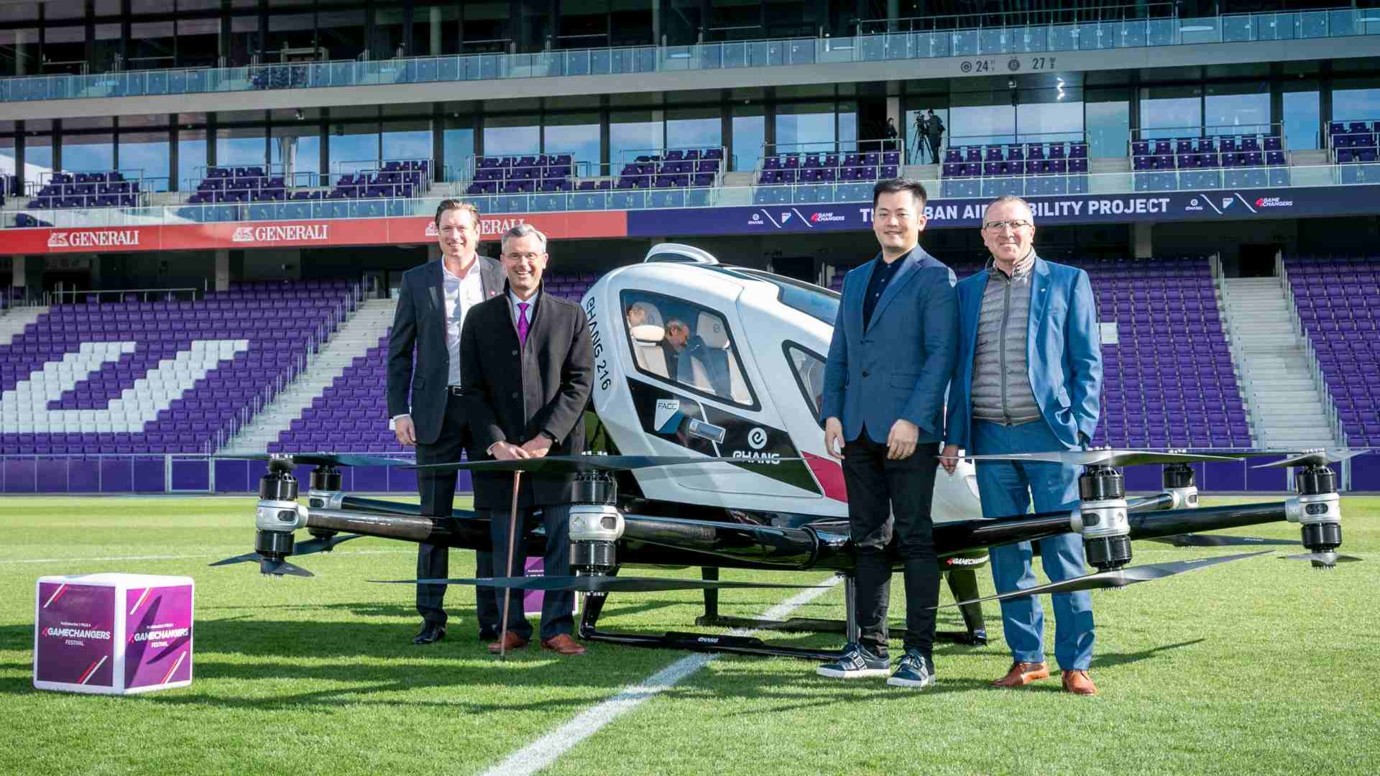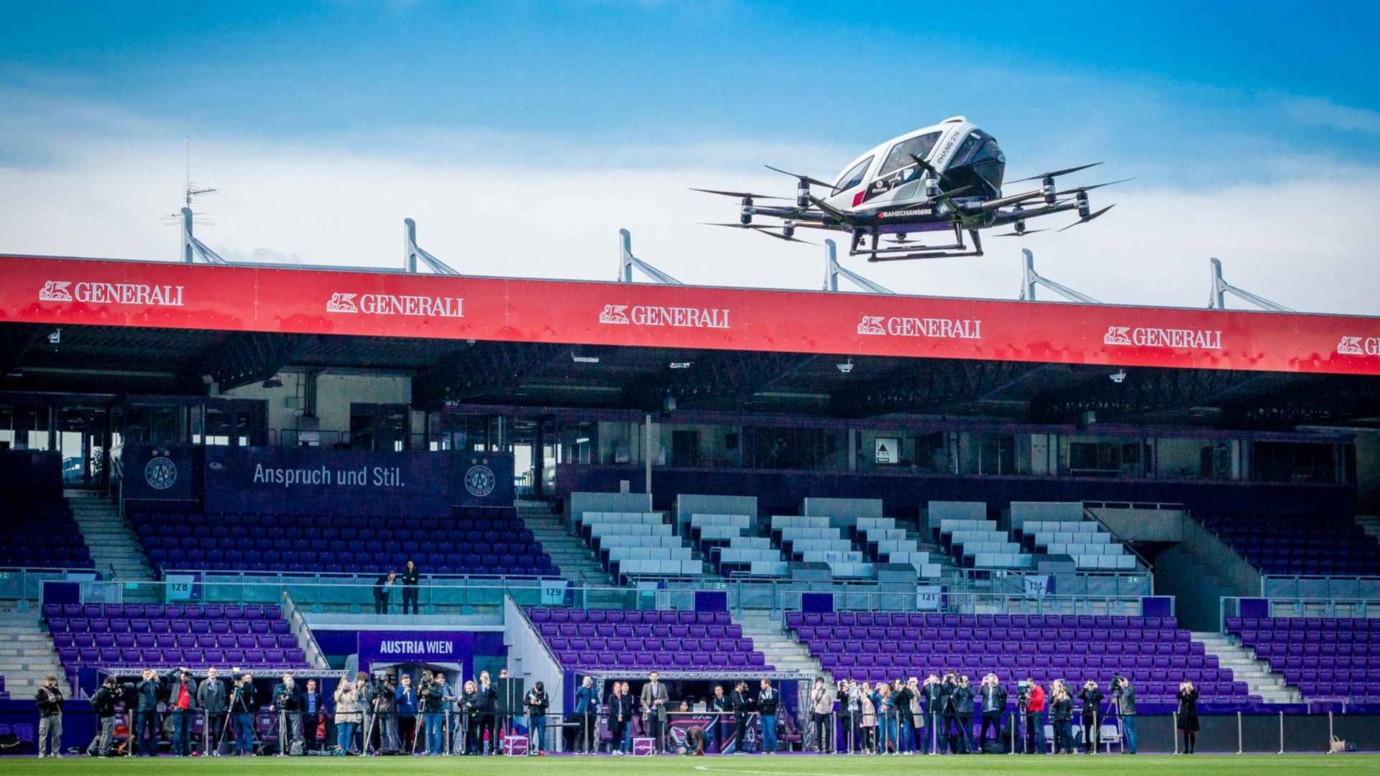 4GameChangers Festival 2019
Europe meets Asia - who would fit better to the motto of this year's 4GameChangers Festival than our Urban Air Mobility Project? From April 9 to 11, the Marx Halle Vienna transformed itself into a hotspot for GameChangers. These three days were all about future topics, inspiration, networking and entertainment. Nobody could boast as much stage presence as our EHang 216. Besides top CEOs and entrepreneurs, politicians, stars, acts, top speakers and hidden champions, our air taxi stood the whole festival on the Global Stage, the heart of the festival. Another air taxi was exhibited at the Urban Air Mobility Project booth, where all visitors had the opportunity to take a seat in the EHang 216 and fly over the roofs of Vienna via VR glasses.
We want to bring Future Mobility out into the world because we believe in this product.
Robert Machtlinger, CEO FACC
On April 11, the 4GameChangers Day, the festival reached its climax: In a joint presentation Robert Machtlinger, CEO FACC and Huazhi Hu, CEO EHang, introduced the Urban Air Mobility Project and were able to win the enthusiasm of the audience. In the subsequent panel "Future Mobility - Individual traffic & passengers services" our CEO discussed the development of individual and passenger transport vs. heavy transport.
I have a dream that mankind can fly freely in the sky like a bird, but flying holds danger. That's why I want to make a totally safe aircraft.
Huazhi Hu, CEO EHang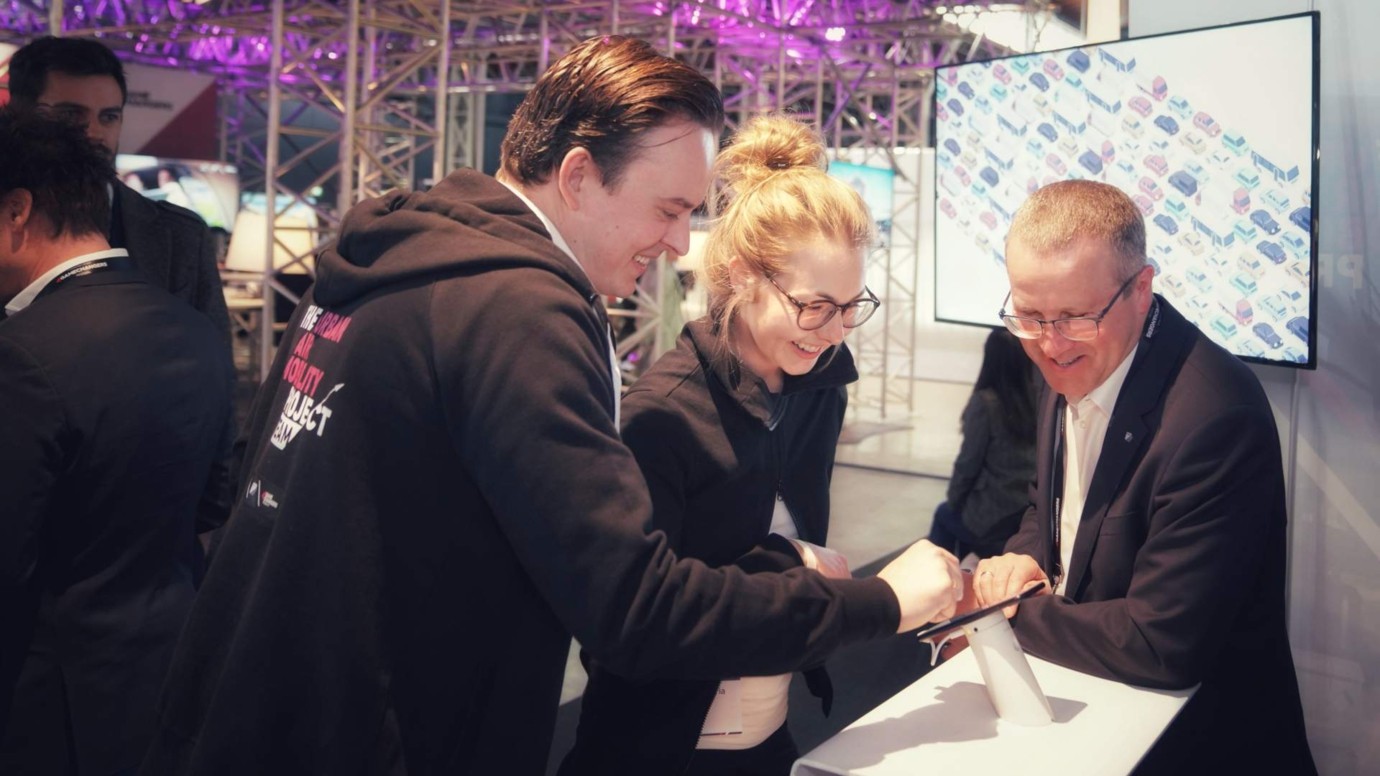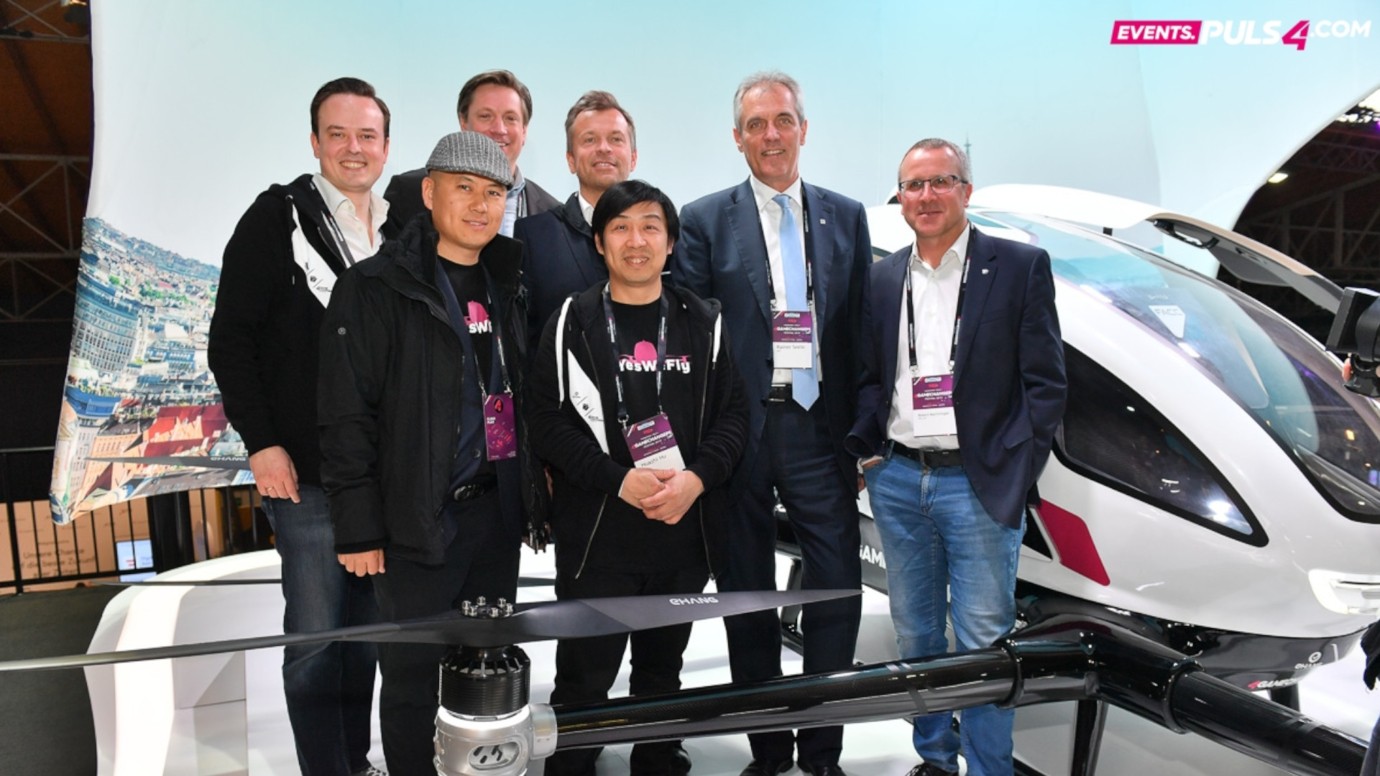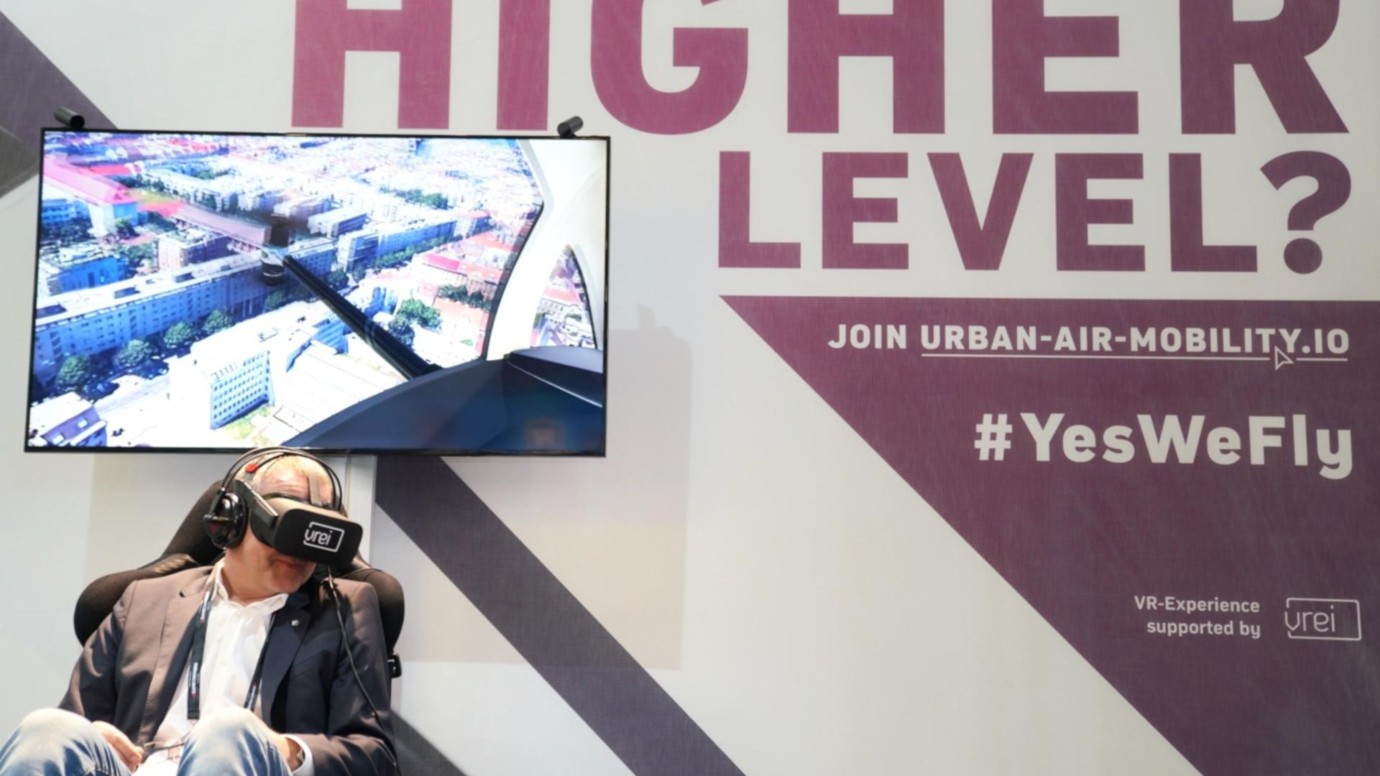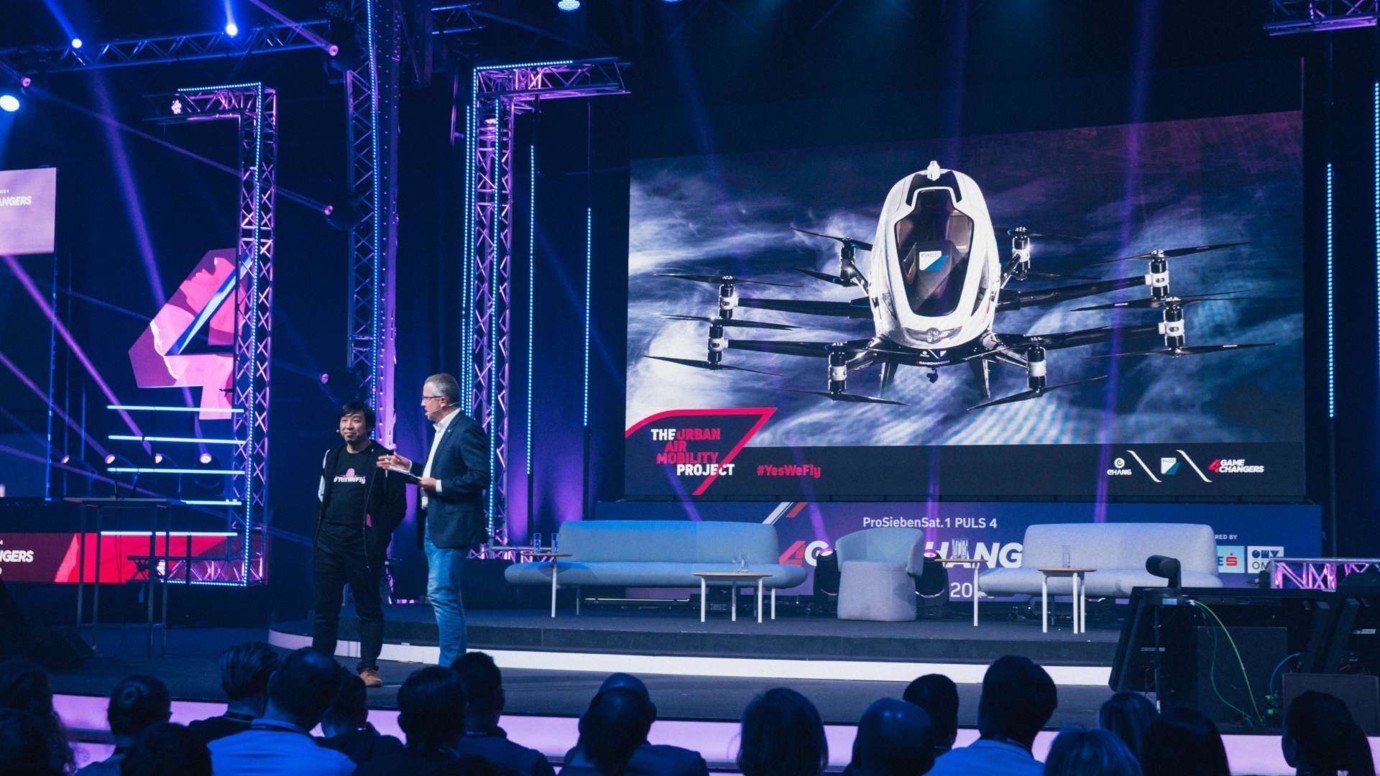 In these days it became clear: Together we can achieve and design more. To put it in the words of our Urban Air Mobility project: Yes we fly. Let us all fly together and be gamechangers.
Max Conze, CEO ProSiebenSat.1 Media SE
Autonomous flying will be possible before autonomous driving
Already in the second half of the year, we will build the first air taxis suitable for series production in Austria. Our focus is on supporting AAV development with high-tech hardware, certifications, production and a worldwide aftermarket service. We are currently in the certification phase, as soon as this has been completed, there are only regulatory aspects to be clarified. According to Derrick Xiong, co-founder and CMO of EHang, we can assume that flying taxis will be in use in China as early as 2021. After the presentation of the EHang 216, the Austrian Minister of Transport, Norbert Hofer, was also convinced that autonomous flying would be possible before autonomous driving.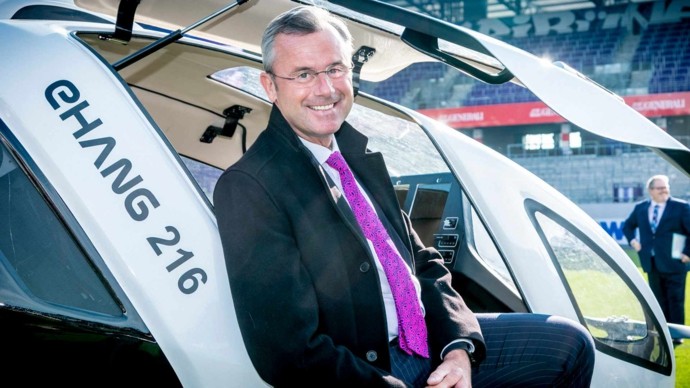 It is very realistic that there will be air taxis in Austria in 2025. The development is very fast and technically they are already working excellently. Together with the EASA (European Aviation Safety Agency), efforts are also being made in Austria to create the necessary legal conditions as quickly as possible.
Norbert Hofer, Minister of Transport, Innovation and Technology
Photocredits Pressekonferenz; ©GerryFrank urbanairmobility.io
Photocredits 4GameChangers Festival: ©4GAMECHANGERS / proSiebenSat.1 PULS4 4gamechangers.io | EHang