Bio-based prepreg: Sustainable Product Design in the Aerospace Industry
The mobility of the future is based on new technologies and the materials of tomorrow. FACC thinks beyond existing horizons, from the development and use of new materials to more economical manufacturing technologies for the efficient production of fiber composite components.
Fibre composite components in the interior area are manufactured from phenolic resin-based prepregs, based on phenols, various aldehydes and formaldehyde. FACC's innovation in the field of bio-based matrix systems involves the use of waste from sugar cane production. New and above all sustainable solutions require new approaches for the production of cockpits, aircraft cabins and cargo areas.
The novel prepreg is a reinforcing material pre-impregnated with resin, which is mainly used for the production of fiber composite components. Bagasse is used. This is a fibrously ground residue left over from sugar production after sugar cane has been pressed out, which can be reused in many ways. This is also the case in the aerospace Industry.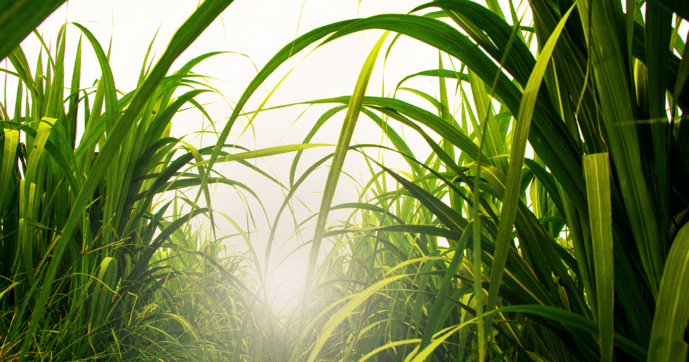 FACC's research and technology department, together with partner companies, extracts polyfurfuryl alcohol (PFA) from bagasse, which is converted into resin and has low formaldehyde and VOC emissions. In addition to its environmentally friendly properties, PFA has fire retardant properties and excellent temperature and chemical resistance. In the field of interior product design, the material is cross-linked in an autoclave or a press to produce a hard, robust and break-resistant surface. With their interest in new and above all sustainable reinforcing agents, major OEMs such as Airbus confirm that FACC is on the right track in technology development.
DEMAND FROM THE INDUSTRY
With bio-based prepregs, more sustainability becomes reality in the aviation industry and supports large aircraft manufacturers and airlines in reducing their global carbon footprint. The exclusive material adaptation to the FACC process parameters provides an important competitive and market advantage. The market launch is planned in the aftermarket segment, among others, where component modifications in the interior area can be offered directly to customers such as airlines.
INVESTMENT IN CORPORATE SUCCESS
The material costs for the bio-based prepregs are comparable to those of conventional materials, but the improved surface quality saves valuable process time. In addition, the manufacturing costs are reduced by around 20 percent. Bio-based prepregs are characterized by their insensitivity to environmental influences during production. Humidity or temperature fluctuations are not decisive for optimal and efficient production.