AIRlabs works on test and trial areas for unmanned aerial systems
AIRlabs Austria GmbH, founded in January 2020, is the operating organization of the AIRlabs project - the abbreviation "AIRlabs" stands for Aeronautical Innovation & Research Laboratories Austria. Together with renowned partners from science, industry, as well as various research institutes and authorities, AIRlabs Austria is starting to set up and operate test and trial areas for unmanned aerial vehicle systems in Austria as part of "Take Off". The future research, development and certification of UAS (Unpiloted Aerial Systems) will be supported in real test areas, thus enabling an innovation path across all technology maturity levels.
"Enabling new things"
Under the leadership of FH JOANNEUM, 24 renowned partners from industry, research and user groups develop test infrastructures for drones over a five-year period. A unique multisite concept over six stages, which covers research and development, validation and deployment in real environments across all levels of technology maturity, is convincing.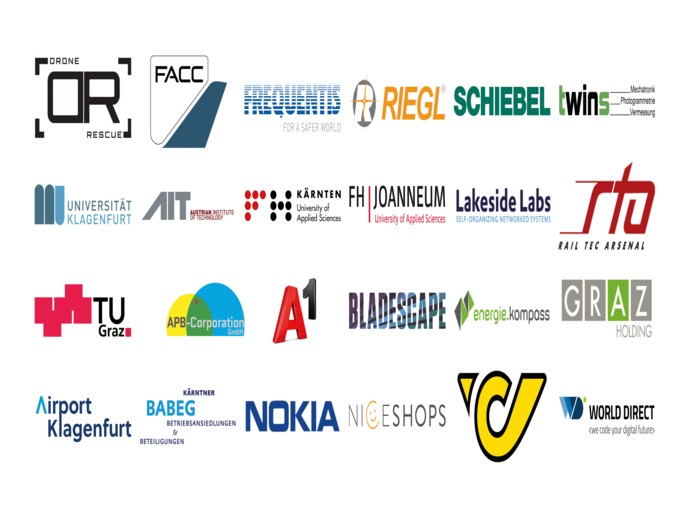 We have to think about tomorrow, position ourselves appropriately in the future market of drones and thus "make something new possible.
Dr. Harald Mahrer, President of the Austrian Federal Economic Chamber
Application areas of drones
The professional fields of application for drones are manifold: The range of applications extends from construction, surveying and infrastructure inspections to use in agriculture and forestry and damage assessment by insurance companies.
Drones also represent an added social value: they are just as useful for locating thermal foci in fires as they are for blasting off avalanches or searching for missing persons, for disaster relief or for high-risk maintenance work. In the medium term, drones will play a key role in the mobility industry and will be used for parcel, logistics and future personnel transport. This is because they offer maximum flexibility and scalability and thus competitive strength. (Photo rights: ©EHang)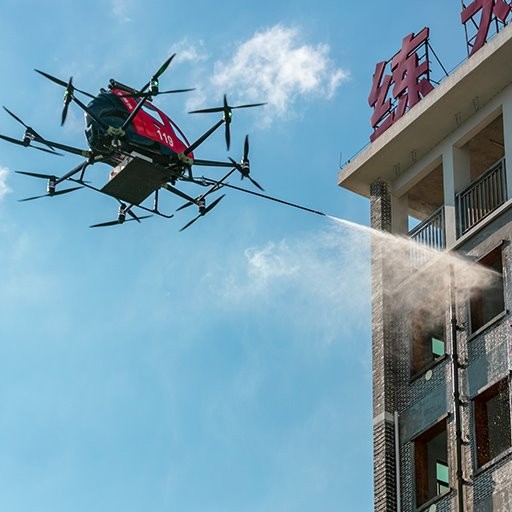 Drone technologies will play an important role in mobility concepts of the future. We recognized the potential of this high technology early on. Together with our partner EHang, we can already offer the world's leading solutions in the field of logistics and passenger transport. Two years ago, FACC came up with the idea of establishing a lighthouse project for the research of autonomous aviation in Austria. In close cooperation with Austrian politics, technology companies, research institutes and the authorities, it was possible to establish AIRlabs Austria GmbH. This institution is unique in Europe and will make a significant contribution to research into autonomous aviation, far beyond the borders of Austria.
Robert Machtlinger, CEO of FACC
Test and research areas
The test and research areas for drones are extremely diverse. Tests are conducted indoors and outdoors, covering all development stages from simulation and testing of individual components (e.g. in the icing channel) to actual flight tests in the aircraft's own airspace. AIRlabs Austria reserves several test areas throughout Austria for these flight Tests.
Autonomous flying
"AIRlabs Austria strengthens the application-oriented research at FH JOANNEUM in the future topic of autonomous flying and offers a perfect symbiosis with the practice-oriented education at our degree programs. With AIRlabs Austria, FH JOANNEUM is positioning itself at the interface between industry, science and the public sector", apostrophizes Martin Payer, Commercial Director FH JOANNEUM
Shareholders
The six shareholders of AIRlabs Austria GmbH are FACC Operations GmbH, Frequentis AG, AIT - Austrian Institute of Technology GmbH, Carinthia University of Applied Sciences, Graz University of Technology and FH JOANNEUM.