Permanent antimicrobial coating
The importance of ensuring safety
With PURE CABIN, FACC presents an antimicrobial surface coating for line-fit and aftermarket/retrofit application in the field of aircraft cabins, which gives passengers a good feeling and safety in times of the COVID-19 pandemic - and also afterwards.
Hygiene standards and human concerns
Addressing the issue requires more than new measures to improve and maintain hygiene, it also requires addressing human concerns. That's why FACC has developed PURE CABIN to allay passengers' fears and concerns so that they feel completely safe.
Permanent safety
Harmless to health
Biocide-free
99.99% protection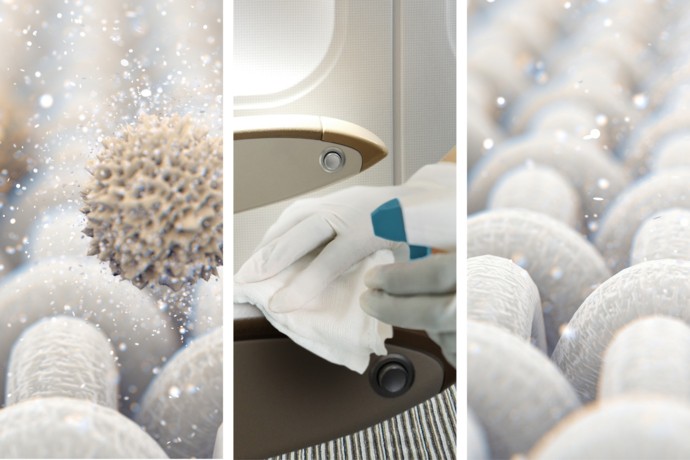 Pure cabin ensures antimicrobial surfaces that provide passengers
with all-around safety and a good feeling.
For feel-good surfaces
The advantages of PURE CABIN
The permanent photocatalytic solution PURE CABIN from FACC is based on a TiO2 plus metal complex.
It reduces even multi-resistant germs as well as viruses, bacteria and spores on surfaces by up to 99.99%. The substance is completely harmless to health, as the use of toxic biocides or silver is avoided during production.
Free of virus and bacteria in less than 10 minutes
Against covered and uncovered virus types, gram-positive and gram-negative bacteria and fungi
For laminates, metals, leather, fabric, etc.
VOC/Smell Reduction permanently
No UV light required – it works with usual cabin light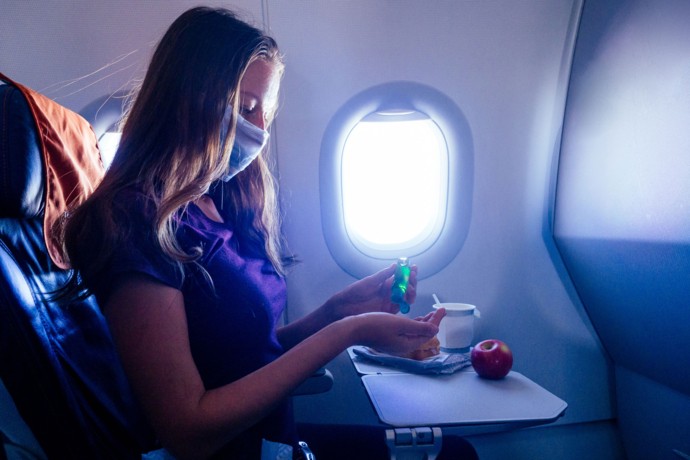 PURE CABIN is FACC's permanent antimicrobial surface coating for all surfaces. Our solution helps manufacturers and operators to make passenger transport even safer. It provides a protective envelope surface to protect the front covered and uncovered virus types, gram-positive and gram-negative bacteria and fungi.
Tested effectiveness
The effectiveness of PURE CABIN has been tested according to ISO 21702:2019 and ISO 22196:2011 by independent laboratories such as OFI.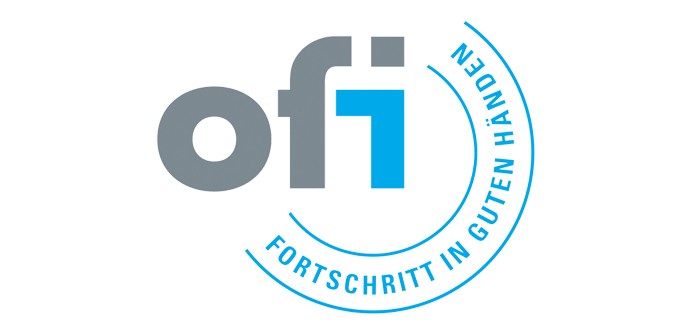 How PURE CABIN works
By using PURE CABIN, surfaces are coated with a layer of pure titanium dioxide (TiO2). When exposed to light, the TiO2 initiates the natural process of photocatalysis, which leads to the degradation of organic pollutants. TiO2 is completely harmless to humans, animals and the environment.
What is Photocatalysis?
Photocatalysis is the decomposition of organic pollutants (VOC, mould spores, germs and bacteria) by natural oxygen. Pure oxygen is an excellent cleaning and disinfecting agent. Oxygen reacts with the organic substances in its environment and thereby decomposes them. Chemistry calls this "oxidation" or "cold combustion". Photocatalysis is the power of light and oxygen: oxygen as an oxidant (our "active ingredient"). Light as an energy supplier ("photos"). Titanium dioxide as the trigger ("catalyst") of oxidation.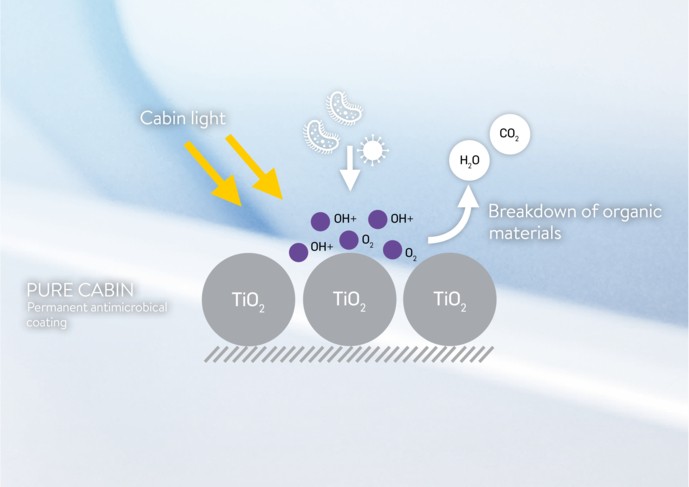 For line-fit and aftermarket/retrofit application
PURE CABIN proves durability
For line-fit cabin applications: effective at least 5 years
For aftermarket/retrofit cabin applications: effective at least for 1 year prior to reapply
The aftermarket/retrofit application is so simple: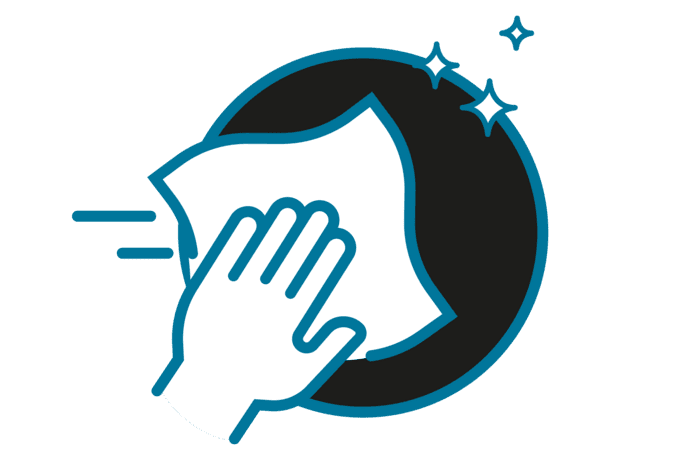 Clean all cabin surfaces
Follow the usual guidance on aircraft cleaning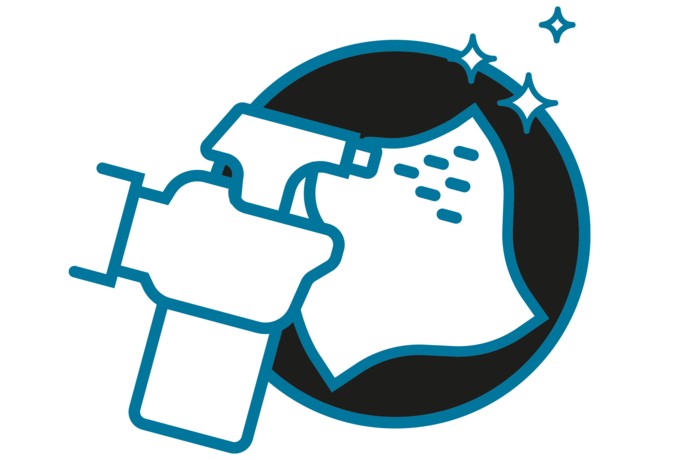 Apply to smooth surfaces
Either apply PURE CABIN directly onto the surface and spread it with the included microfiber cloth, or soak the microfiber cloth with PURE CABIN and spread it over the surface.
Recommended required quantity: 5–10 g/m2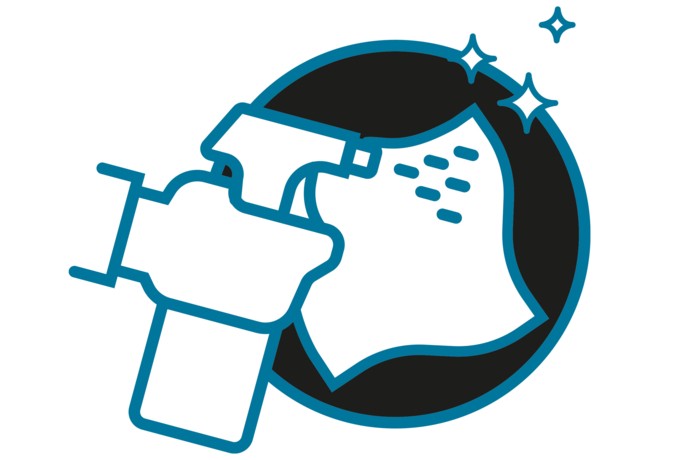 Apply to fibrous surfaces
Apply PURE CABIN directly onto the respective surface by spraying only.
Recommended required quantity: 15–20 g/m2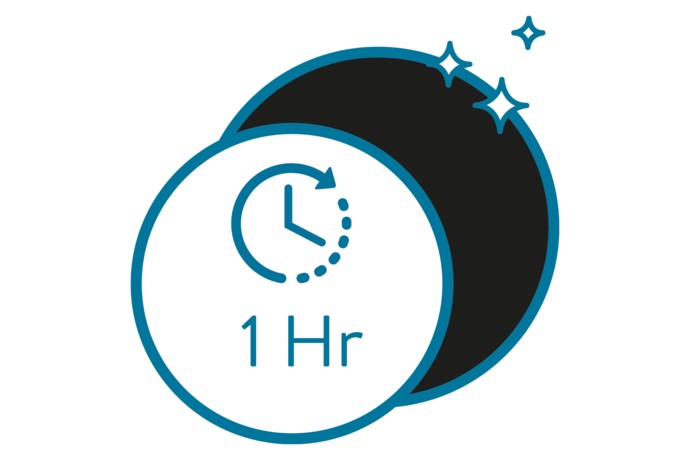 Curing of PURE CABIN within 1 hour
The treated surface should be left for 1 hour after applying PURE CABIN. The coating is fully cured, resistant to abrasion and further cleaning cycles.
DEMAND AND CALCULATION EXAMPLE
According to our calculations, you need about 12 bottles for an A320 / B737** at a price of $299 per bottle. This gives a total price** of $3588.