FACC sets up a high-tech composite facility in Croatia
FACC establishes a new production facility in Jakovlje (Croatia) and further expands its global presence.
30 million euro total investment and 600 qualified jobs - with our new facility in Croatia, we are setting another important step in our globalization strategy. On May 29, we announced our plans for the new facility in presence of Andrej Plenkovic, Prime Minister Republic of Croatia and Darko Horvat, Minister of Economy, Entrepreneurship and Crafts. Start of construction is planned for this year. In 2021, the 100% subsidiary of FACC will start producing lightweight cabin components for commercial and business aircraft using state-of-the-art fiber composite technology.
"FACC benefits from the strong growth in the aviation industry. As a global player in the composite sector, FACC has been growing faster than the market over the first 30 years of its existence. In line with the overall market and customer demands, we are continuously enlarging our manufacturing capacities. Today, we are pleased to announce our plans to invest in this new and leading edge technology facility with which we further expand our already large worldwide presence. This expansion is a strategic investment for our company, and we are confident that FACC Croatia production center of competence will substantially contribute to our corporate strategy of quality- and efficiency leadership. This green field investment offers us the opportunity to set up a best in class aerospace facility realizing leading edge technology, automation and I 4.0 methods."
---
Robert Machtlinger, CEO FACC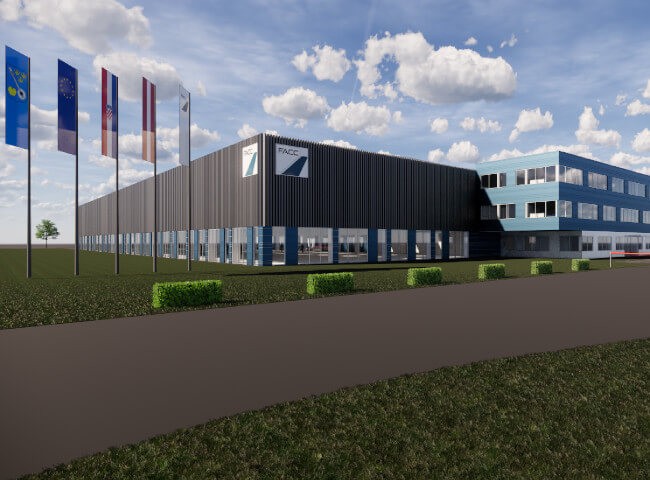 Turnkey Solutions "Made in Croatia"
After a highly competitive site-selection process, we selected Jakovlje in the Zagreb County in Croatia for the new facility. Croatia's established industry, the close location to FACC's Austrian facilities and its highly trained, technically skilled workforce were also key factors in our decision to make Croatia a partner in our growth strategy.
With the new 12,200 square meter facility, we are expanding our global footprint and creating capacity required to meet customer demand for high-performance, high-value FACC products. Croatia also benefits from the development of a new innovative business sector that supports the local economy and Croatian sub-suppliers and strengthens the export rate. In addition, we plan to invest in training of the staff in Croatia and to establish together with technical schools a dual education system for aviation jobs.